Past Productions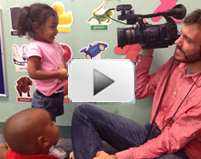 The Raising of America: Early Childhood and the future of our nation
A PBS documentary, video release and video modules project
The Raising of America, by the producers of UNNATURAL CAUSES: Is Inequality Making Us Sick?, is an ambitious multimedia initiative which will reframe the way we look at early child health and development. It explores how a strong start for all our kids leads not only to better individual life course outcomes (learning, earning and physical and mental health) but also to a healthier, safer, better educated and more prosperous and equitable America.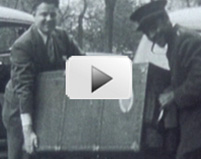 American Denial
One-Hour Documentary for PBS
How robust is our 'American Creed' today? Does it still impact notions of race and class in today's America? Sixty years ago, this was the driving question in Gunnar Myrdal's landmark study, An American Dilemma. That study laid bare the terrifying dissonance between the American Creed and Jim Crow racism. In American Denial we follow the making of that study. With animation, never-before-seen archival footage and innovative production techniques, we explore the very same issues as they affect us today. A diverse "chorus" of commentators discuss contemporary democratic practices, race and identity, the relevance of the American Creed, growing inequality, and the power of unconscious biases—all through their own personal experience of what it means to be an American now in our so-called post racial era.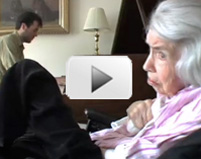 What Time Is Left
A One-Hour Documentary
People today have a better chance of living past age 80 than ever before in history, yet the end of life remains one of the most taboo conversations in America. When young filmmaker Dakin Henderson moves in with his parents after graduating from college, he finds himself caught in the middle of a debate about end-of-life decisions as his two remaining grandmothers age in dramatically different ways. Grandma Polly is crippled by dementia—unable to walk, feed herself, or respond to visitors. His other grandmother, Grandma Deedee, is a lively activist determined to die on her own terms when the time comes. As his parents and their siblings weigh the value of an incapacitated life, on Polly's side, and the prospect of hastening one's death, on Deedee's side, the filmmaker comes face-to-face with his own fears about mortality, aging and the passing of time.
Gaining Ground
A One-Hour Documentary
Twenty five years ago, the Dudley Street Triangle in Roxbury was a moonscape of arson-charred vacant lots that lured illegal trash and toxic waste dumping, illness, and crime—a recipe for neighborhood collapse. The one hour documentary Holding Ground, completed in 1995, told the story of how the neighborhood seized control of its destiny and began rebuilding its community. Today, after the neighborhood has provided more than 250 homes to low income owners through an ingenious land trust arrangement and after building scores of community organizations to meet the needs of the neighborhood, we revisit the Dudley Street Neighborhood Initiative and many of its original characters. Gaining Ground explores how its work has changed the long term prospects of the Dudley Street Area residents and leadership, examines how the current housing and economic crisis will challenge the organization, and reveals the organization redefining its own role in the community. The first Holding Ground film is used in hundreds of communities as a model and inspiration to work in their own neighborhoods. One of its principal funders, the Ford Foundation, holds it up as one of its most successful community organizing grantees. As one in ten American homes faces foreclosure, the fact that only two families in the DSNI land trust initiative have lost their homes is testament to the power of the model—and the people who are making it a reality.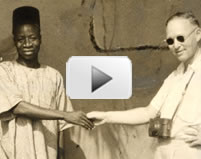 Herskovits at the Heart of Blackness
A One-Hour PBS Documentary on Independent Lens
Who owns cultural identity? Who controls how a people are represented? Is there a politics of knowledge? This provocative documentary explores these questions through the life and career of one of the most influential anthropologist of the 20th century—Melville J. Herskovits.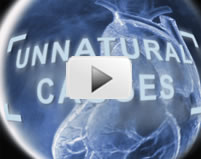 Unnatural Causes: Is Inequality Making Us Sick?
California Newsreel in association with Vital Pictures Inc.
A Four-Hour PBS Series and National Public Engagement Campaign
This four part PBS series crisscrosses the country investigating how the wealth we enjoy, the education we receive, the neighborhoods we live in and the control we have in our lives, determine how well—or how sick—we may be. America is the most unequal of developed nations. The series examines how the gaps between the haves and everyone else find their way into our bodies.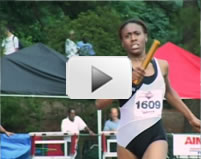 Race: The Power of an Illusion
A Three-Hour Documentary Series
California Newsreel in association with Vital Pictures Inc.
This three-part series challenges one of our most fundamental beliefs: that humans are inherently divided into a few distinct biological groups—races. Probing the biological, historical and contemporary assumptions around race, the series unpacks the myth of the biology of race, and how nonetheless race is re-created in our history and social and economic institutions today.
Christine Herbes-Sommers
Selected Previous Work
Joan Robinson: One Woman's Story
Producer.
A two-and-a-half hour PBS documentary chronicling one woman's struggle with and death from ovarian cancer. Winner of the duPont-Columbia Award.
The Advisory
Producer and Media Director.
A multi-part documentary telling the year long story of one class of high risk students and their teacher. Centerpiece of video conference network for The Big Pictures Schools
A Biography of America
Senior producer.
26-part survey of events in American history featuring top historians throughout the country. For WGBH/Boston and the Annenberg Channel.
Under This Sky: Elizabeth cady Stanton in Kansas
Executive Producer.
A 60 minute PBS drama telling the story of Stanton and Susan' B. Anthony's fight for the women's vote in Kansas 1867.